Hello everyone,
Just a quick update!
First of all, I want to thank everyone for the numerous well-wishes, cards, and prayers. It has been overwhelming and heart-warming to read every single one of them! Please forgive me for not replying to everyone individually.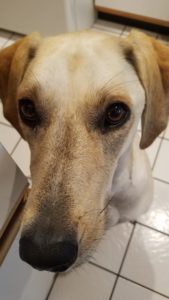 My port will be placed on September 8 and am scheduled to begin chemo treatments on September 9. Treatments should be every-other-week from there. My other preliminary tests have been completed, so other than waiting, I'm ready to go!
In the meantime, it's a rush to get caught up on things at home, especially things I may not be able (or allowed!) to do for awhile.
Remember, you can subscribe to e-mail alerts for when I post an update on this blog. See the e-mail form over there in the right column —>
Thank you all, and God Bless!
P.S. – Bella turned 2 years old on Saturday!