Hi everyone!
Wishing you all a Merry Christmas and a Happy New Year! Thank you all for the well wishes and birthday wishes!
Just a short post to update on how things are going. Well…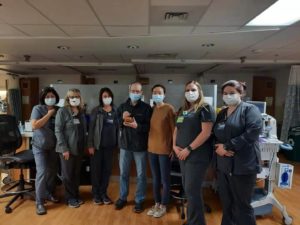 I HAVE FINISHED CHEMO!
I, 4 days later, still feel like a pile of crap. Probably the biggest pile of crap I've felt since the first round. BUT I AM DONE. NO MORE!
I never want to go through that again.
Anyway, I suppose many of you have already seen my beautiful bride's beautiful post with videos and pictures celebrating with the hospital nurses. I'll post them here as well for those who may have not yet seen. See the bottom of this post for the video, and a bonus video!
Anyway, I'm more exhausted than I've ever been. I still had hiccups. Whatever. They will soon be distant memories!
What's Next?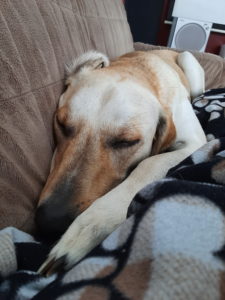 Next week I have another PET scan, then a follow up consultation with the radiation department later in the week. Hoping for very clean results, and also hoping for NO radiation. I am more than ready to get back to LIVING!
At some point my port will have to come out – so another surgery. Not sure what other things will have to happen – certainly some other follow-up testing. One thing I do know, this year will be the year of health. Looking at how I will grow to be stronger, and healthier.
There is a lot I want to write about. Quite frankly I enjoy writing, and it helps me to solidify my opinions. I believe this has been a great outlet for me during this cancer treatment. I am going to do more writing in the new year, on not just my health, but my work and things dealing with it. More to come! First, I gotta shake this chemo brain!
It is hard to believe that this has been going on since July of this year. This has exhausted me physically and mentally. Without the steadfast love of my wife, the enormous and unending support from family, friends, and neighbors, a renewed personal faith, and lots and lots of cuddles from Bella, I don't know how I would have made it through. I wouldn't have. No way.
Thank you all for the love in 2021. I hope that in 2022, I will be able to give back some good to the world, in turn for some of what it has done for me.
Happy New Year!
Signing the Bell and giving it a ring!
Joy to the World at Christmas Mass!